Ralco Agencies Ltd is one of Israel's leading companies – importing, distributing and selling electrical and electronic appliances and products manufactured by leading global giants in this sector – ZANUSSI (by Electrolux), SHARP and Blomberg (by Arçelik).
The wide range of products imported by Ralco includes refrigerators, LCD TVs, washing machines, microwave ovens, built in ovens, tumble dryers, dishwashers, stoves [hobs] and vacuum cleaners.
Ralco's reputation is second to none, thanks to the quality of its products as well as the all-round after sales support it provides its customers in Israel. Customer satisfaction is at the top Ralco's priority list and as such, the company insists on continuously updating the varied range of products it offers the market.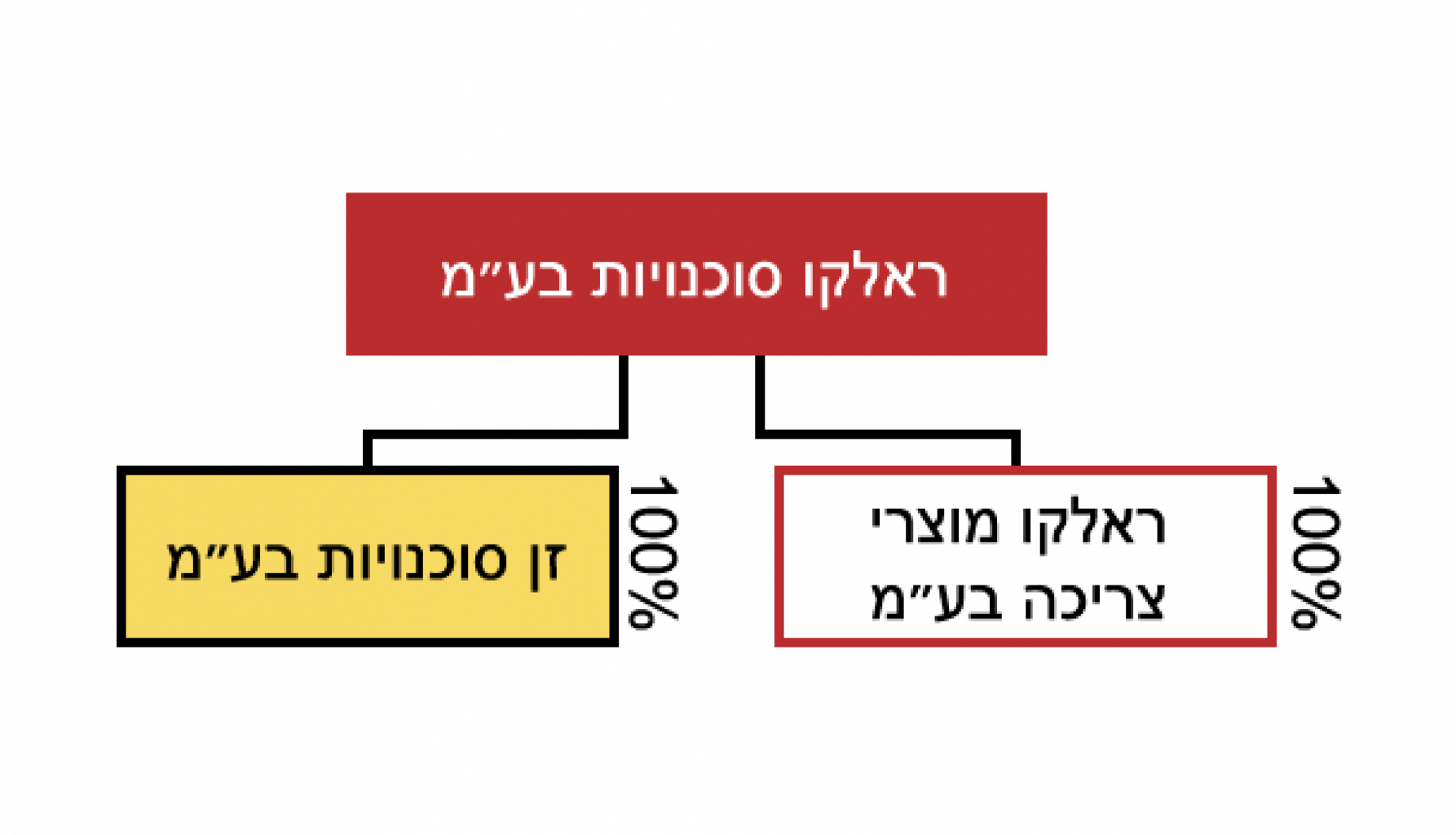 The Company's Holdings structure
Ralco Agencies Ltd was established by way of a merger of Chef Agencies Ltd which had been, since 1983, the exclusive importer and distributor of Zanussi products, and the Consumer Products' Division of Techno Ralco, the sole agent for Sharp products in Israel since 1993.
In November of 1992, Chef Agencies Ltd became a public company and as of 1993, its shares have been traded in the Tel Aviv stock exchange.
Subsidiary Company – Ralco Consumer Products Ltd.
The Ralco Consumer Products Ltd subsidiary is involved with the import, marketing and distribution of electrical and electronic appliances and products for domestic use manufactured by SHARP and BLOMBERG
Subsidiary company – Zen Agencies Ltd.
Ralco's subsidiary, Zen Agencies Ltd is responsible for the import, marketing and distribution of domestic electrical appliances manufactured by ZANUSSI.
Shareholders
Yaron Ruziak who is the acting chair of the company's board of directors, hold 60% of the company's shares. Ilan Mizrhi how is the C.E.O of the company hold 10% of the company shares. 30% of the company's shares are held by the public.
The Company's Organisational Structure
The Ralco Group numbers some 60 employees. They are divided mainly between the headquarters' units and sales executives.
The various headquarters units work in synergy and serve the two main areas of the company's operations, covering the following sectors: logistics, procurement and import systems, marketing and distribution systems, as well as advertising and administrative and financial management.
The company's offices are located on the Azor industrial estate.
The Ralco Group outsources logistics services which take care of the storage and distribution of the various products which in turn, are supplied to either business outlets and or directly to customers' homes having first gone through a process of monitoring and coordinating with the customers.
After sales service for the company's products is also outsourced, distributed between six main branches as well as dozens of additional service points spread throughout the country. Their main focus is to offer after sales service to customers, providing rapid, efficient and satisfactory service.